First experience with culture shock highlighted the little things
I'm here in Liberia's Hotel Boyeros in Guanacaste, the northwestern region of Costa Rica. Guanacaste, in itself, has a fascinating story, as it voted to leave Nicaragua in 1824 and to annex itself to Costa Rica. But I'll try to talk more about that later this month when the Ticos celebrate that decision in their annual festival.
Now, all of my reading up on Costa Rica's culture and nature did help (I've been voraciously reading Lonely Planet's guide to the country), but I was still pleasantly surprised by what I found.
I arrived in Costa Rica's international airport in Liberia today, on a lazy Sunday. I was the first student in our group to arrive and had essentially an entire afternoon to wander around a mostly closed Liberia and experience the city…if you could even call it that by Western standards.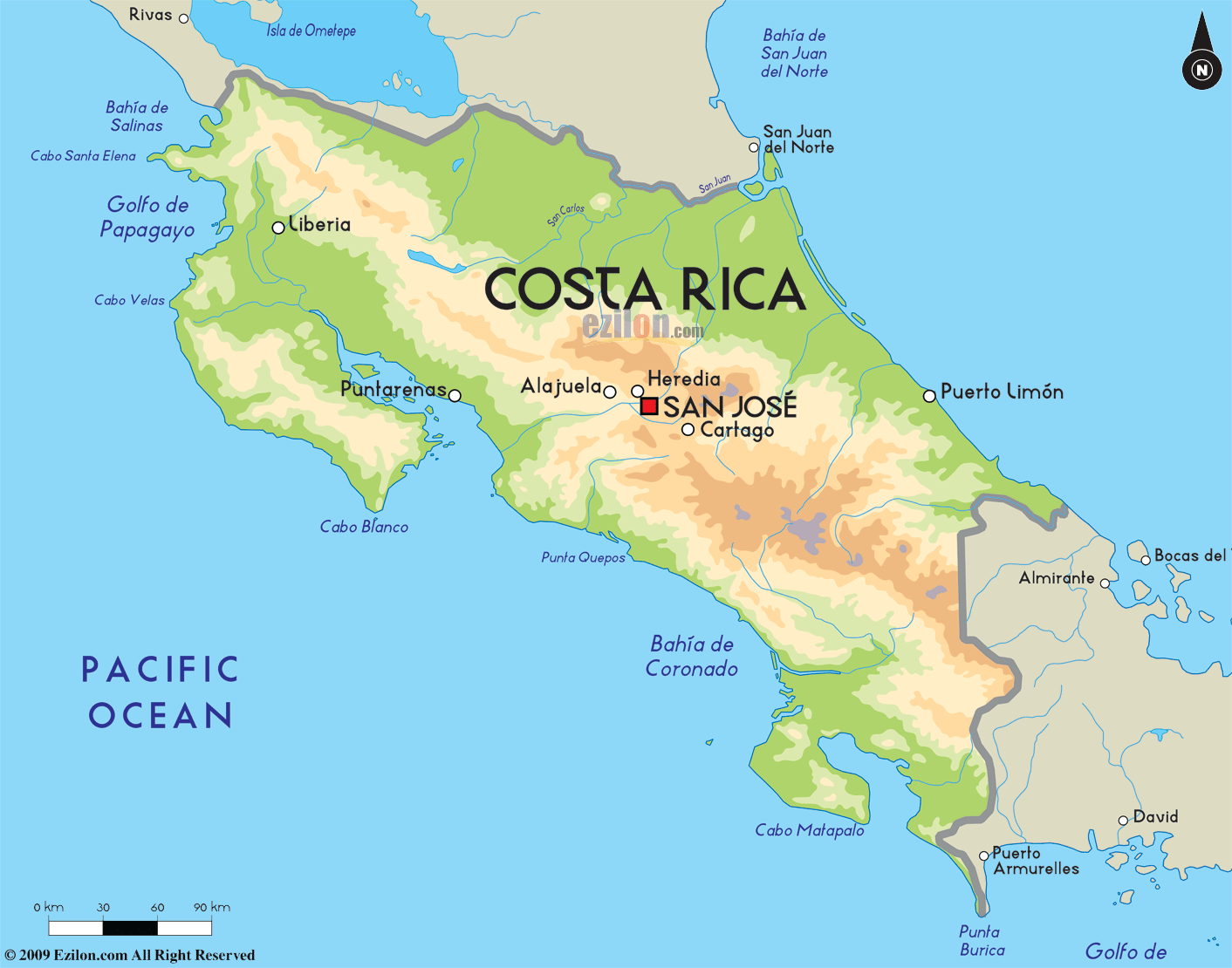 On a map, Liberia is clearly one of the bigger cities in the country. It's also clear that I'm in the downtown portion of the city, yet there are vacant lots, trees galore, and very little traffic.
I don't know what I was expecting, but it wasn't this.
The first standout difference: the sounds. Everything sounds different in Costa Rica. Of course, the people talk in a different language than what I'm used to.
But there's more than that. The cars all look and sound like they were second-hand from the United States. They're all the same brands I'm used to seeing (Toyota and Hyundai seem popular here), but most of them are in real need of a paint job or a tune-up. A couple of them sound like my 1994 Subaru Impreza back in the states.
The sidewalks can also be tricky. It looks like any American neighborhood until you start tripping over massive potholes and fallen coconuts. Trash is strewn across the street as well.
And the animals! Birds and insects I've never seen in my life, and I'm still in a moderately urban setting. Just today, I turned the corner, and right at my feet was this lizard, just kinda wandering down the sidewalk.
Now imagine what I'll see when I actually go explore this country's rivers and jungles.
All of those little new experiences — as strange as it might sound — remind me that I'm in a different place. It's the essence of culture shock. There's honestly nothing dramatic about the changes here: roads, buildings, cars, buses, people, they're all here.
But when my expectation didn't meet reality, it's was a new way for me to learn more about the country, and I'm honestly looking forward to doing more of that over the next four months.
***
Follow the rest of my adventure throughout Costa Rica here at IFSA-Butler's blog, at my blog, on Twitter.