After spending the weekend on the beach with my mom and grandma, I can't help but think back to the last time I was at the beach, when we went to go save the Leatherback turtles in La Reserva Pacuare. We stayed just off of the main strip of beach and the national park, Tortuguero, where we spent a weekend "roughing it" as volunteers at the site. Some of the students from the study abroad in Costa Rica program decided to volunteer to patrol the beaches Friday, Saturday and Sunday during the high season for Leatherback turtles laying eggs.


We left early Friday morning because we had a long 4 and a half hour trip ahead of us, we took our microbus from San Pedro to the Caribbean Coast, then a small 14 passenger motorboat for about 20 minutes till we arrived to the small patch of private land, mark 57 at the "Reserva Pacuare." From the boat launch, we hiked about a half-mile till we got to the wooden cabins we would be staying in. There were three rooms filled with bunk-beds and thin mattresses, no electricity and no running water. We got our water pumped from a well, lit candles at night and to be quite honest, slept very little!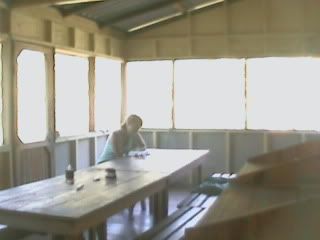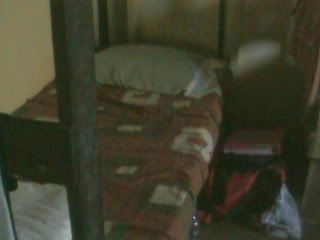 I say Leatherback "turtles" but whether or not they were really turtles is another question! These monsters looked pre-historic, they were huge, anywhere from 5 to 6 feet some of them. I have never seen creatures so big in my life- not only did we patrol the beach for egg thieves, we erased false exits, placed a bag in the nest to collect the eggs as the turtles deposited them, moved the eggs, dug 2 to 3 foot nests to re-deposit the eggs, nicely placed the eggs in their new home with warm sand on top of them, measured the length and width of their shell, and finally erased the awful mess they left as they returned to the water. To fill you in, false exits occur when the turtle exits the water, but either because they feel the water touches too far up on the sand, or because they could not find an adequate place to nest, they return to the water without laying eggs.
There were three patrol shifts, 8 p.m.- 12 a.m., 10 p.m.- 2 a.m., and 12 a.m.- 4 a.m. in which we were supposed to walk up and down the beach patrolling for Leatherback and Green turtles. My group was set for the first shift on Friday night and we thought that we were so lucky to have the early shift, so that we could get back in time to get some good sleep. The problem was that our super kind, "over-eager" guide had her hands full and started picking up more jobs with her teeth and toes! So after a very long and trying 6 and a half hours, we were done- 3 turtles, 3 false exits, 2 nests, 4 marks, about 3 miles and two rainfalls later, done! I never thought I could be so tired after walking up and down the beach, my arms, legs and head hurt so as soon as my head hit the pillow, I was out cold.
The next day after breakfast, we all hopped into our motorboats to head to the other camp site, on the far end of the beach, 5 miles from our camp. We took a hike and saw handfuls of exotic birds, snakes, lizards and frogs. A couple of the program guys decided they wanted to hike from one side of camp to the other, which was about 5 miles. Although I was exhausted from the trip, I wanted to conquer the trail from one side of camp to another and see the wildlife, so I did! About an hour and a half later, we arrived at camp, just in time for lunch. Afterwards, we all headed to the beach to relax in the water, then with a couple of the locals working at the site and program students, we started a 3 v 3 beach soccer game. We must have played for about an hour and a half and before I knew it, we were down to 2 v 2 because we were wearing people out left and right. The final ended up in a tie and after going back and forth on penalties with the other team, they nailed a shot that we couldn't return and we lost, pridefully though.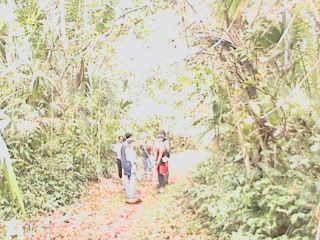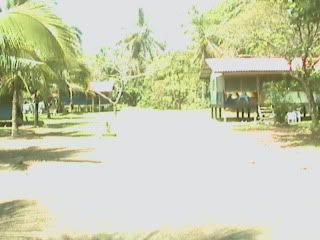 Saturday night went 100 times smoother and although we managed to get the midnight shift, we ended right at dawn as the sun was making its way up the horizon. Never thought in my life I would see such a beautiful sunrise, but only after 5 hours of hard work patrolling the beaches and only to be returning to our cabins for a few hours of shut-eye. Sunday rolled around and we were off again, to take a hike, to a motorboat, then a 20 min ride, to take a microbus for 4 and a half hours, and finally to take a bus home! All the amazing things this country has to offer astonishes me everyday- beautiful wildlife, majestic beaches, endangered flora and fauna and yet San Jose still manages to give you all the perks and problems of the city life!