A new Lima pastime I have discovered recently is surfing.  I had tried to surf once or twice before coming to Peru and more or less failed at it, but here I've gone three times, and its been awesome (apart from a few minor problems with sea urchins).  Board and wetsuit rental costs 20 soles, or about $7, and ceviche/leche de tigre (very similar to ceviche) taste even better after coming in from the ocean.
A few days ago, after a good surf session, I was sitting in my favorite ceviche restaurant, and I thought: if ceviche is my favorite food, and this is my favorite ceviche restaurant, that has to put this restaurant somewhere near the top of my "favorite restaurants ever list".  And a bowl of leche de tigre costs $2.  Wow.  I'm going to have serious difficulty readjusting to american prices.
Unfortunately, the beaches near me in Lima are pretty rocky and unpleasant, but once you're out in the water it mostly doesn't matter, and the waves are phenomenal!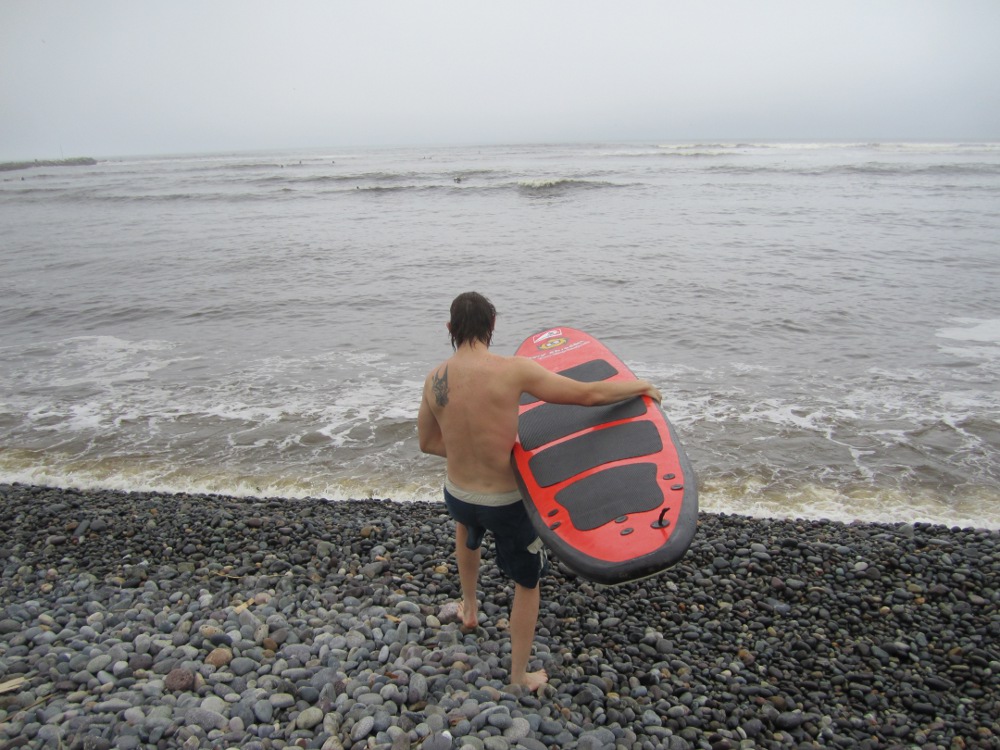 Spending more time at the beach is reminding me what a vacation this whole experience has really been, and that it's going to be over fairly soon. : (